Myth TFL Multiplayer Mappack
File Size:

36.4 MB

Type:

Author:

Group:

Rating:

Downloads:

7580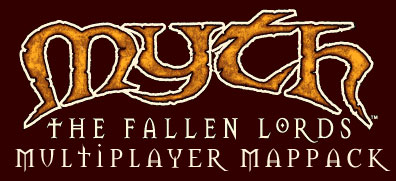 With version 1.4 of Myth II slated to include a truly accurate TFL style gameplay option, the next obvious step was to create a truly comprehensive and faithful port of all the Myth TFL netmaps.
All fourteen original Myth TFL Bungie netmaps, as well as many of the most popular 3rd party TFL maps and variants, have been painstakingly ported to Myth II with incredible attention to detail.
In total, there are eleven colormaps and 47 meshes, all of which are playable in either TFL or Myth II style.
© 2005 - 2023 the tain