Road at Callieach
Version:

2.0

File Size:

50.9 MB

Type:

Author:

Rating:

Downloads:

1021
"If we do not destroy Rod of Callieach, then Llancarfan not survive the second siege ..."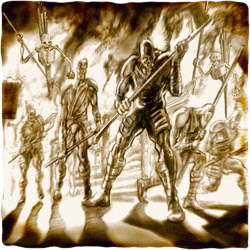 Rod of Callieach was destroyed ancient avatar named Sardonac. Thanks to this Connacht could subsequently defeat Moagim.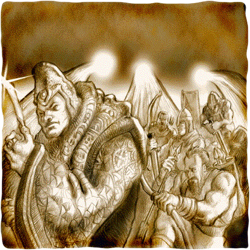 In the plug you will command the detachment of "dark warriors" who must stop Sardonac. During the siege of the room, which houses the "World Knot" was littered with debris, making it impossible to use the "World Knot". Your goal will be to stop Sardonac and not allow him to use the "World Knot", which is located near the small town of Shidvind.
Management of the "dark side"

Average number of special effects.

Each fighter on the bill, which makes the level a bit complicated when passing through.

Added a voice for "Dark units."
© 2005 - 2022 the tain