Green Berets Pack
Version:

1.2

File Size:

120.8 MB

Type:

Author:

Group:

Rating:

Downloads:

5044

Note: This version of Green Berets has been updated by Jon God to work correctly with the latest Myth II updates.
• Tempt the enemy into a trap or attack them head-on in 10 missions through rice paddies, underground tunnels, rivers, and other detailed terrains!
• Secure landing zones with M16 gunners, Huey Helicopters, and medics, but beware of enemy Snipers and Mortar crews - over 18 units in all!
• Rescue POW's, locate downed pilots, sabotage enemy communications, and seek and destroy enemy supply dumps!
• Obliterate enemy bases with intense explosions, engage the enemy in blinding firefights, call in devastating air strikes, and more - all powered by the Myth II engine!
• Stalk though the dense jungles with M60's, grenade launchers, med kits, and explosive charges!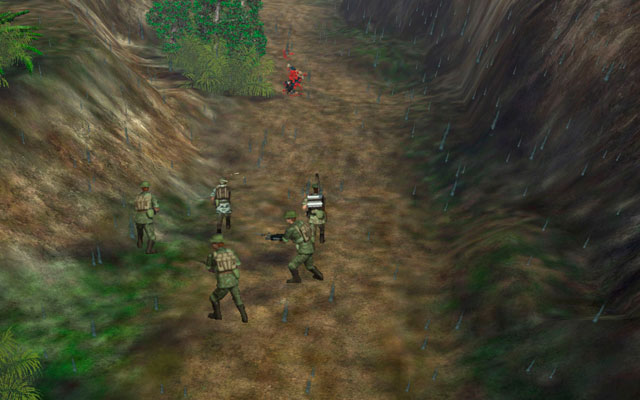 The original conversion is back, and ready to take you to Vietnam once again, this time in Myth 1.7.2!
Files included with this pack are Green Berets Tagset, Green Berets Mappack, Green Berets Detail Textures, and the Green Berets Manual.
This is the same campaign and multiplayer but with all the addition of current compatibility. Additionally there are some other downloads, a stand alone interface, and quicktime cutscenes (See down below).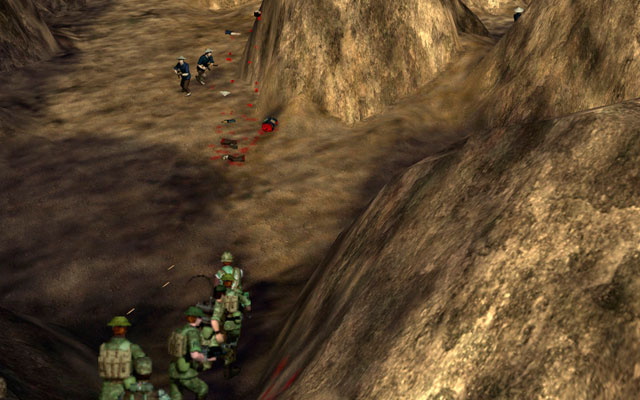 Don't forget to download these other parts to the conversion:
© 2005 - 2023 the tain